Voici une charmante "easel card" avec un tampon Kraftin 'Kimmie Stamps colorisé aux feutres à alcool.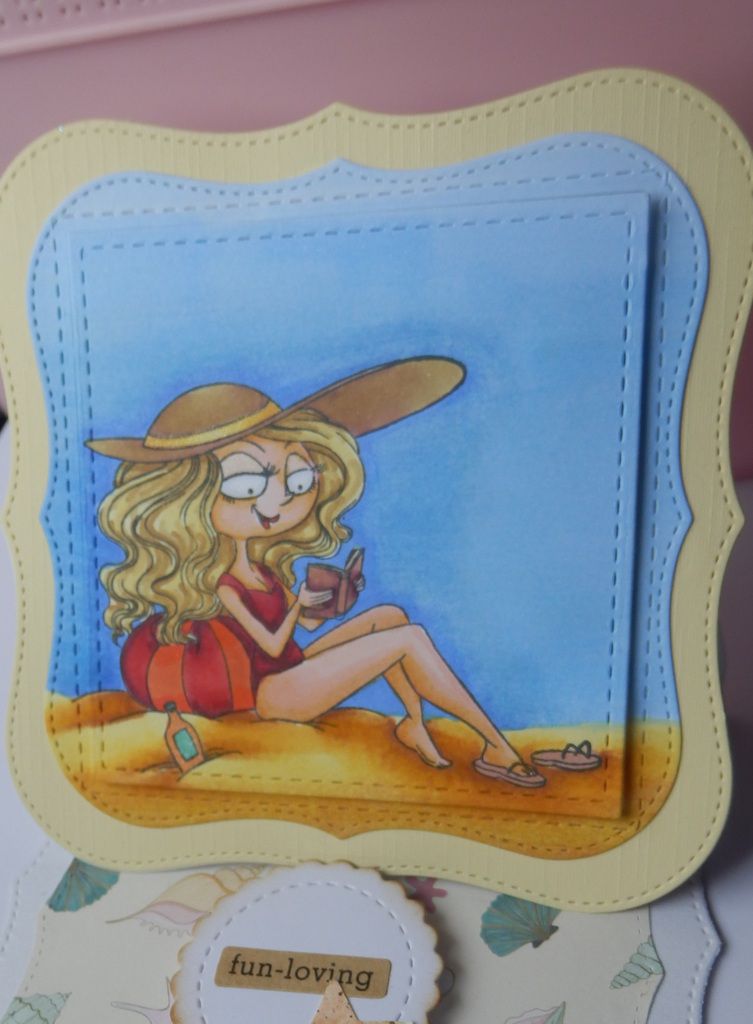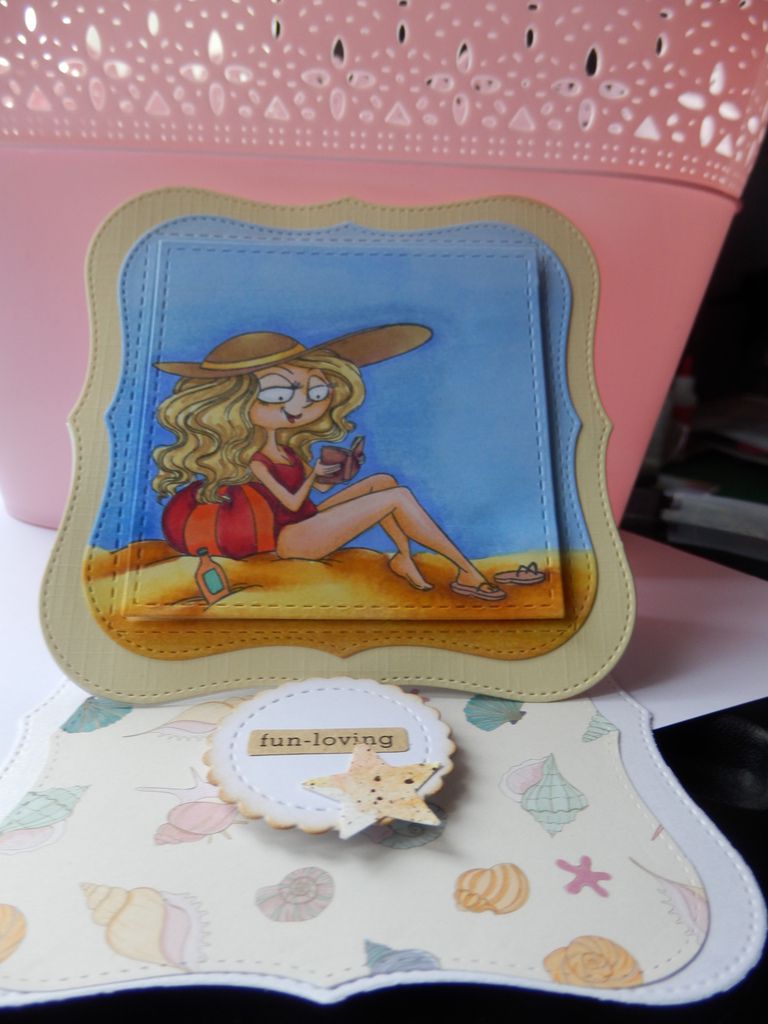 Je souhaite participer aux challenges suivants :
Kraftin'Kimmie Stamps : challenge 429, shaped cards
SSS Monday challenge : Ombré
Artistic Inspirations challenge 199
As you like it challenge : Favourite pink or blue, and why : I prefer to use more blue than pink in my cards I make to give to an adult, especially for a summer holiday card, the blue represents the sky and the sea...
Crafty Creations challenge 366, anything goes
Tuesday Throwdown : challenge 391, Shaped cards
The Crafty Addicts, challenge 48 : anything goes/Spring is in the air
Card, Scrap and DIY : Inspiration 3 éléments : les couleur bleu et marron, l'etoile de mer, et les coquillages.