Chrismas shaker card with Dani
Today I am showing you the card I made as an inspiration for LeAnn's World 101 blog, challenge 7. I colored this lovely digistamp with Reeves watercolor paints. You can find the beautiful Dani digistamp here.
I made a Chrismas Shaker card with green glitter paper and shaking elements, they look a lot like her sweeter !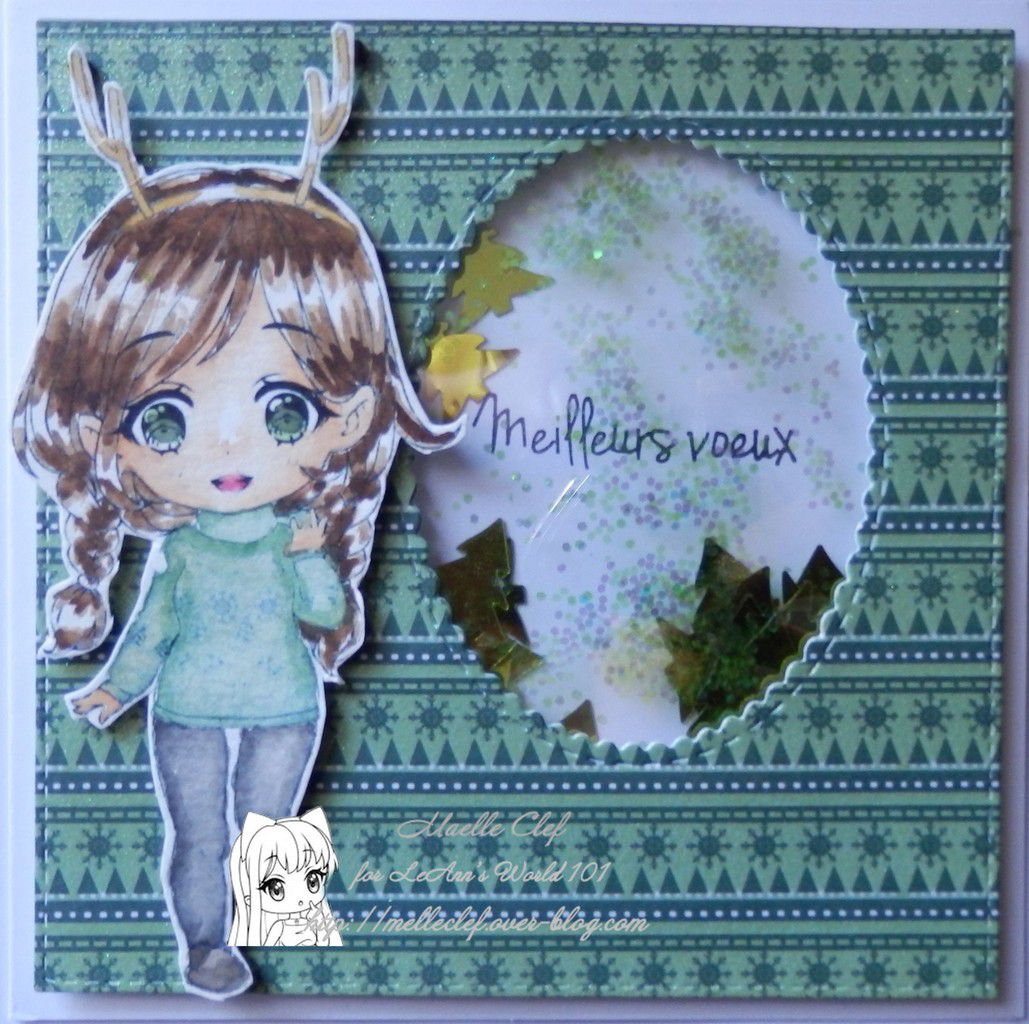 I would like to enter the following challenges :