Here is a treat bag topper for my nephew... I will cook muffin that he likes to put in the bag for halloween treat. The stamp is from Some Odd Girl.
Voici une décoration pour sachet dans lequel je mettrai des gâteau pour mon neveu pour halloween. Le tampon est de Some Odd Girl.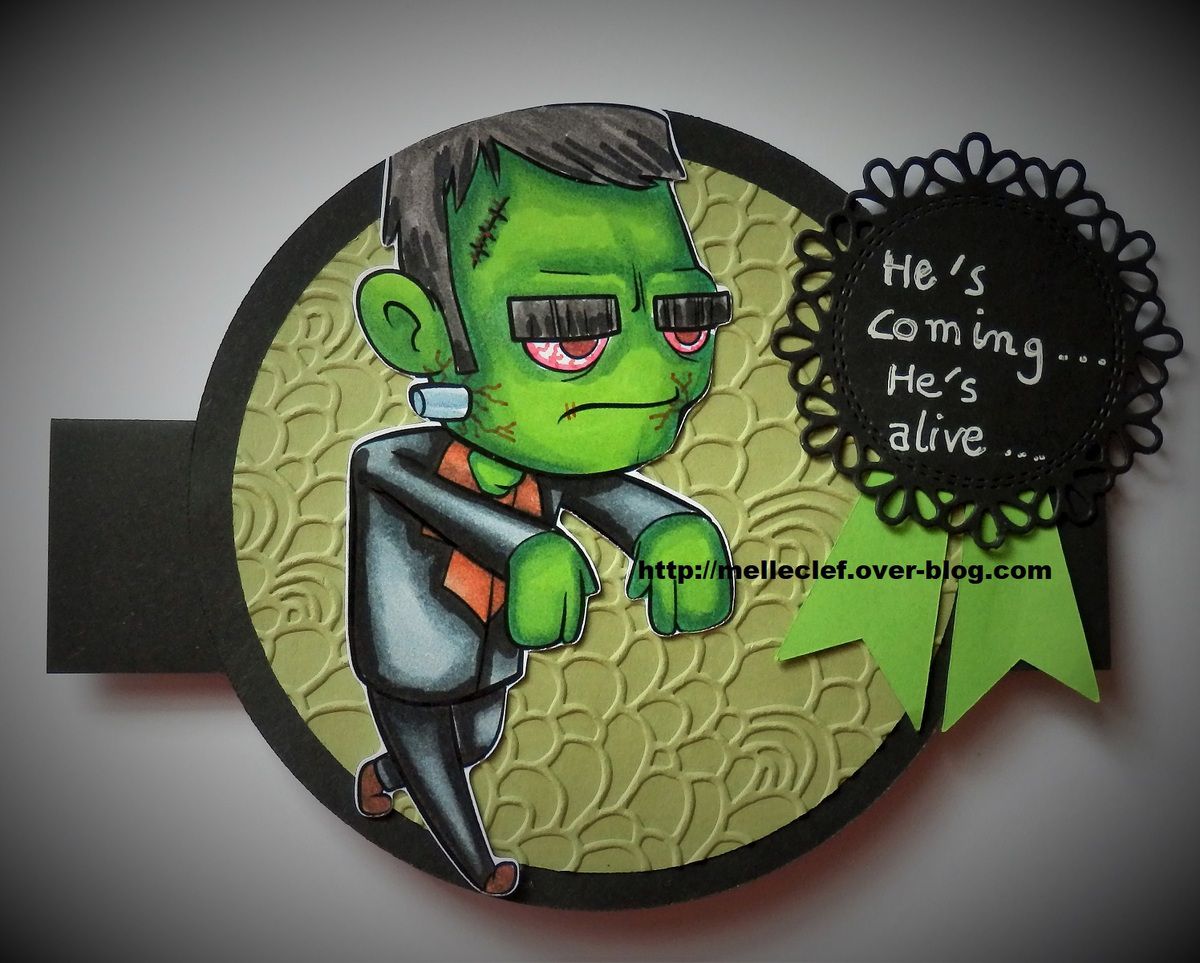 I would like to participate in the following challenges :
Colour it, create it, show it off october challenge : ATG
TTCRD ATG challenge for the week of 10-16-18
Crafty Catz #433 : ATG/ATG square
TPS #358 :Digital Image
Creative Moment #154 ATG/travel project
Crafty Creations #376 ATG
Lemon Shortbread #78 : ATG
Digi choosday week 42
Crafting by designs : Boo
Cute Card Thursdau #551 : halloween
Fabrika Fantasy #25 : halloween
As you like it : clean and simple or fussy and fancy ? I'm more in between because I like using a few papers but I don't put a lot of embellishment.
Ally's angels #14 : Halloween
Pause dream enjoy october challenge
Brown Sugar #283 : october theme
Double Trouble #12 :Halloween or fall
The paper girls #162 : halloween
Crafting with an attitude 44 : ATG
Crafter's Castle #10
HIMCR #374 : SuperScraps Saturday
Frillie and Funkie : Haunted halloween
The twisted challenges : Fairy Tales + own twist : bag topper
LTSCB #114 : fall back !