Hello everyone ! I am so delighted to participate as a guest designer to the new Through The Craftroom Door challenge. I got the pretty Smiling Girl digistamp from the fabulous sponsor of this challenge M. Medel.. I really enjoyed to make this card for a little baby girl.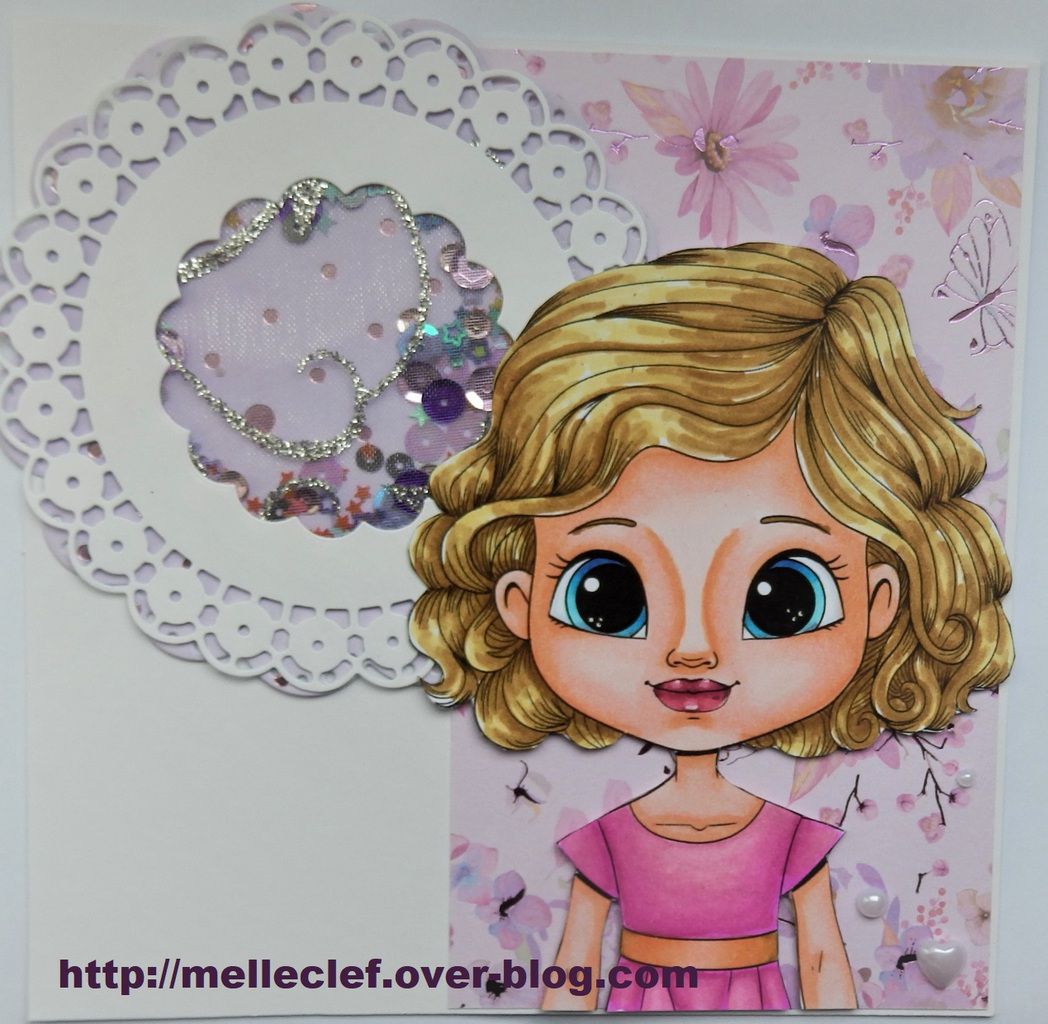 To make the card I used :
Card bases from the store Action.
Flower and dots papers from "Mysterious Pastels" Sets (Action)
My tonic studio trimmer
scalloped circle die (purple dots die cut) from the store Action
scalloped circle die (white die cut) from Joy! Crafts
Sequins from Aliexpress
Pearls from the store Zeeman
I printed with my laser Canon printer the lovely smiling girl and I coloured it with alcohol markers.I used Twinmarkers, that you can find in thes stores Action.
If anyone interested, here is a picture with the numbers of the markers I used :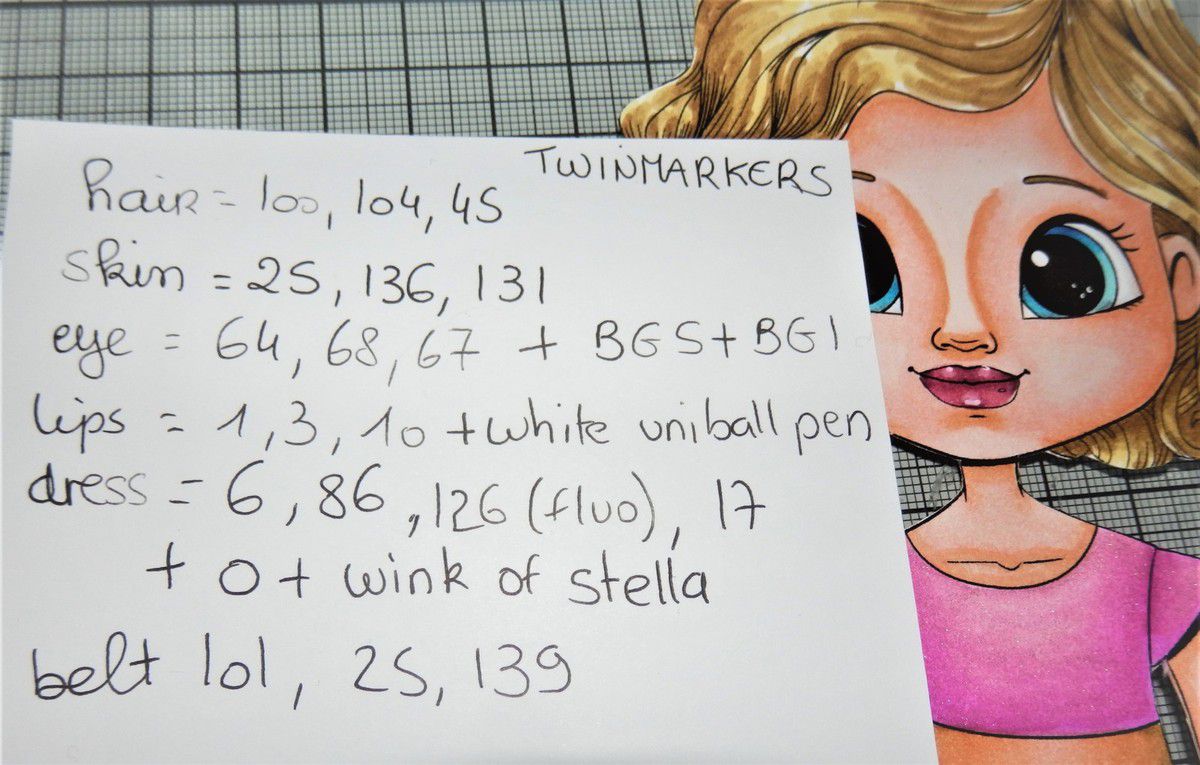 I would like to participate to the following challenges :