Une carte avec un ravissant tampon Kraftin Kimmie Stamp, colorisé aux prismacolors, avec l'aide de la classe d'avril de Kit and Clowder.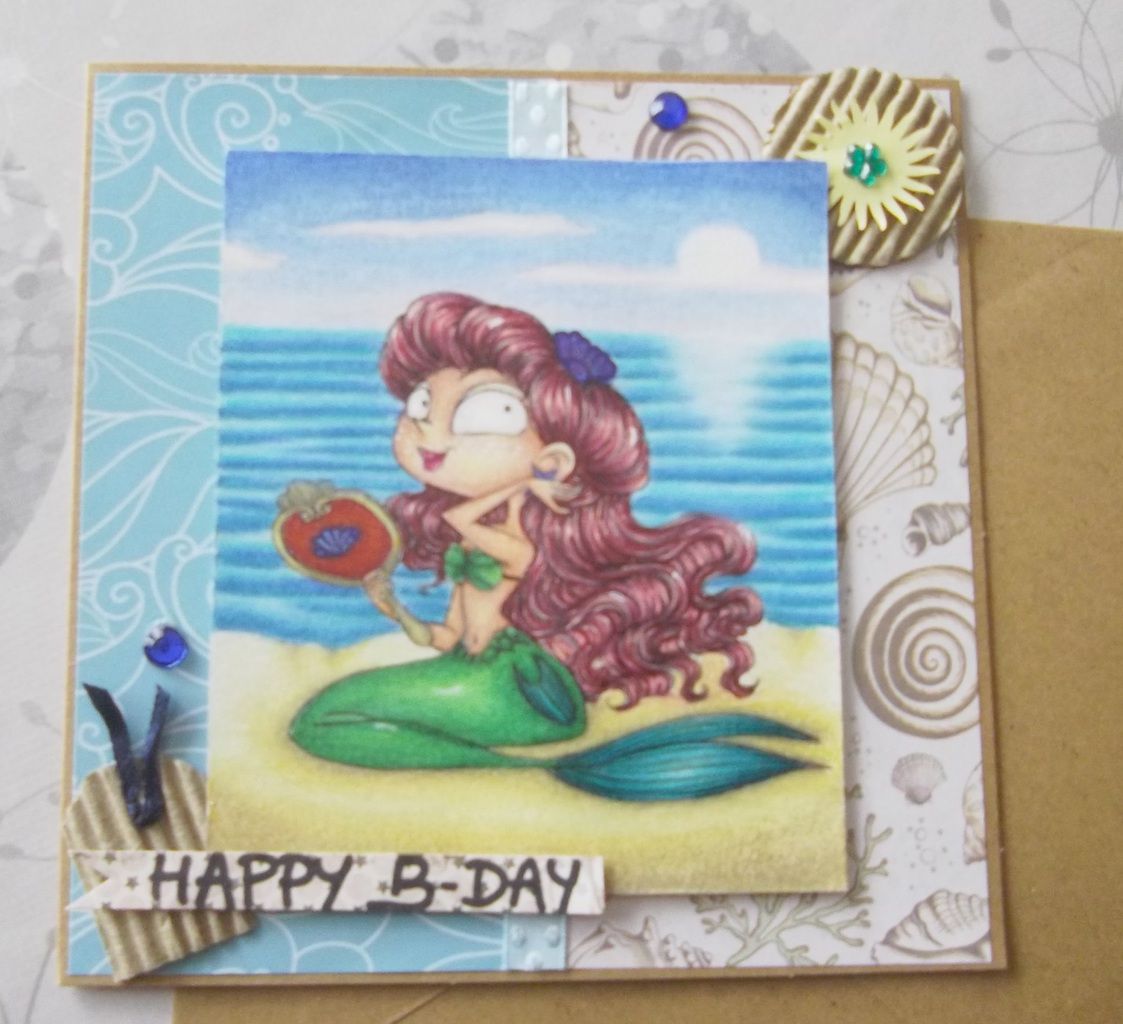 Je voudrais participer aux challenges suivants :
Kraftin'Kimmie Stamps challenge 433 : Mermaids !
Cute Card Thursday challenge 532 : Hello Summer !
The Sketchy challenge 143 : anything goes
TTCRD anything goes challenge of the 5th of june
Simon monday challenge blog :"All things bright and beautiful !"
Aurora Wings challenge 67 : Joyous occasions
Crafting from the heart challenge 209
Digistamp4joy challenge 149 anything goes
Crafty Catz challenge 419 : Anything goes
Creative Moments challenge 144 : anything goes
Crafty Creations challenge 367 : anything goes
The paper Shelter challenge 342 : Letters/Numbers
That's Crafty : A summer's day challenge
Crafty Sentiments Designs : Strass/Pearls
The Paper Nest Dolls June challenge
Little Miss Muffet, challenge 190 : anything goes
Leann's world 101 challenge 3
The Crafty Addicts challenge 49, anything goes