Ma réalisation est basée sur un sketch du blog MFT challenges. J'ai utilisé un adorable tampon Kraftin Kimmie Stamps, colorisé au twinmarkers.
J'ai laissé l'étiquette du bas sans message car je compte le compléter plus tard.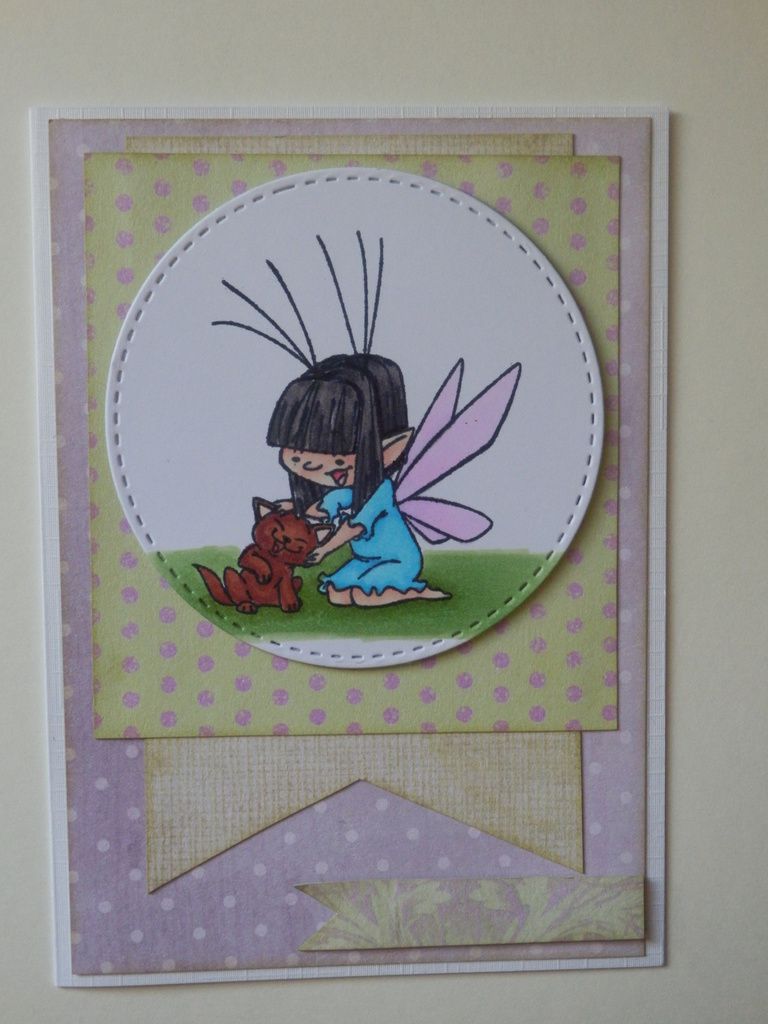 Je souhaite participer aux challenges suivants :
Kraftin'Kimmie Stamps challenge 428, Polka Dots
MTF Card Challenge , Wednesday sketch 383
Simon Says Stamp Wednesday challenge : Simon says : animal magic
As you like it challenge : Favourite animal and why : my favourite is my cat, because he's part of our family. I love cats but I am crasy about mine. His name is Bungalow.
Di's Digi Design challenge : include an animal
The paper Shelter blog challenge 337, Love is in the air
That's crafty : A Stich in Time challenge
Leann's world 101 challenge 2
Cute card thursday, challenge 528, Anything goes
Color it ! Create it ! Show it off : May challenge, card for the ladies/anything goes
Tuesday Throwdown challenge 390, Critter Crazy